we're mapageweb agency.
Innovative.
digital solutions.
Elevate your brand with everything from web design to advertising & mobile applications.
Why work with us ?
We make a difference
Modern and elegant approach for creating digital and connected brands,
services, and
We make digital the starting point around which revolve creative, strategy and technology. We work this way whatever the size of your project, because it works.
We are passionate to create deeply connected brands, services, and campaigns to enable stable and successful relationships between businesses and customers.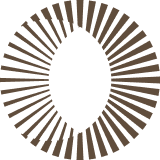 Strategy is a forward-looking plan for your brand's behavior.
–  WordPress CMS
–  Web Design
–  Web Development
–  Web Hosting
Content helps your company to have the unique plan for your brand.
–  Copywriting
–  Social Media
–  Interactive Media
–  Motion Design
–  Illustration
UI/UX design gives the appearance above your brand's behavior.
–  Application Development
–  UX Design
–  Custom Web Applications
–  Mobile Applications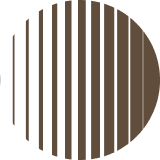 Advertising and scale help to have a unique plan for your brand's life.
–  Corporate Identity
–  Graphic Design
–  Photography
–  Video Production
Our clients describe us as a product team
which creates amazing

digital experiences.
Ready to talk business? Shoot us an email.
Since its creation, Mapageweb launched hundreds of unique visual systems and strategies to achieve the best result in the digital world. Check out some of our recent works.
Effective Conversion Rate (2020)

0

%
We make the web a better place,
one site at a time.
The digital world is moving with
a technical rhythm that's not
going to stop.
Want to know how to get more followers on Instagram in...
Read More
aBout us
Made with
❤️ in montreal
Our projects
Our most recent
projects
Monday – Friday
8 am to 8 pm EST
Follow us on social media